Koen Olaerts zal presenteren @ Liferay DevCon 2017
Liferay DevCon 2017
Liferay DevCon vindt van 4 tot 6 oktober 2017 weer plaats in Amsterdam. Met meer dan 40 diepgaande sessies en technische workshops, vormt deze Liferay Developer Conferentie de ideale mogelijkheid om je Liferay kennis uit te breiden en om nieuwe perspectieven toe te passen op je huidige en toekomstige projecten.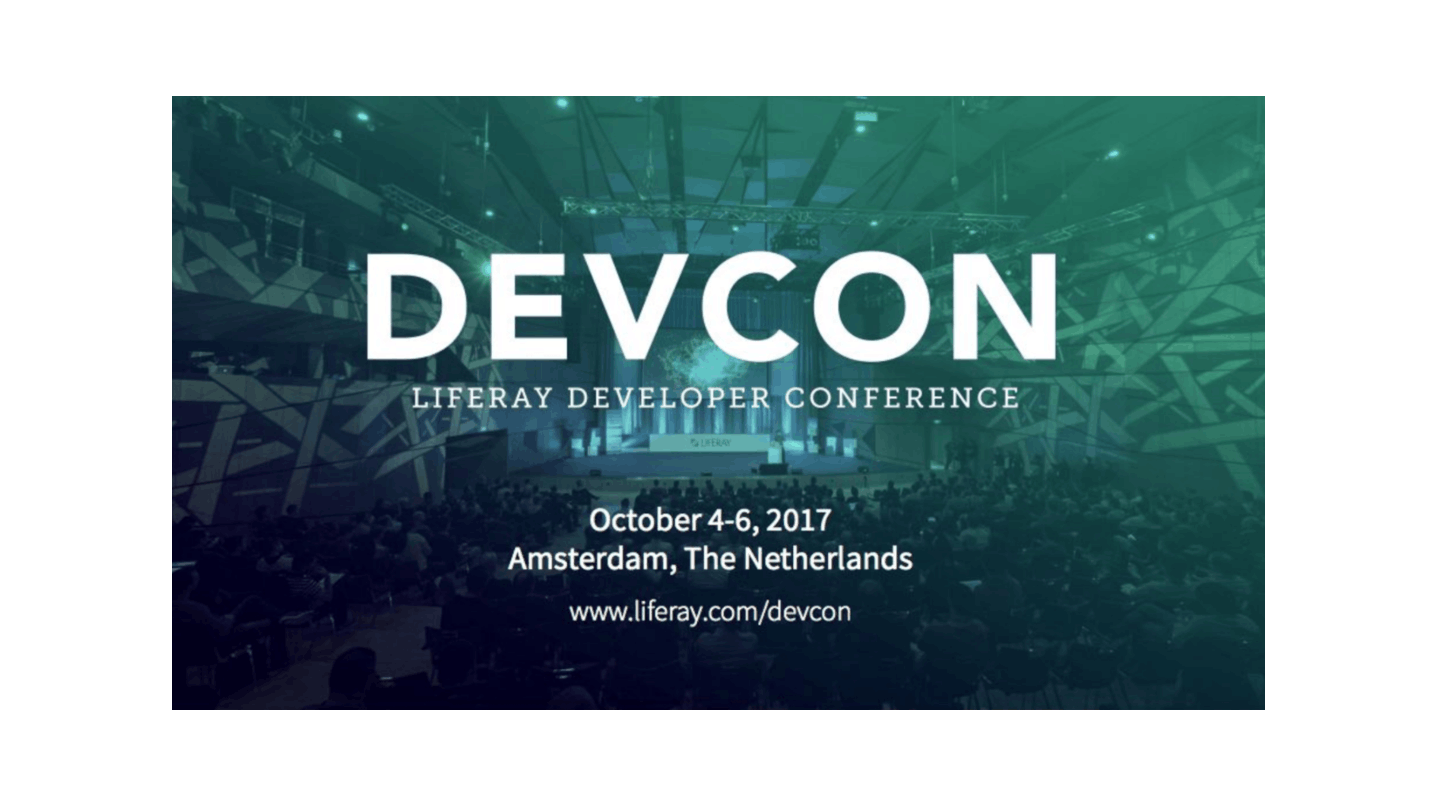 "Light up your life with Liferay and Philips Hue"
COIN is heel trots om te kunnen aankondigen dat een van zijn eigen Liferay Portal Developers, Koen Olaerts, mag presenteren op het event. En we kunnen alvast het topic van zijn presentatie meedelen: "Light up your life with Liferay and Philips Hue".
"In de 21ste eeuw, is IoT echt aan het gebeuren. Zelfs in de wereld van winkels, worden kleuren al gebruikt om boeiende ervaringen te creëren en klanten te overtuigen van een aankoop. Philips Hue is de volgende stap op het vlak van slimme en efficiënte belichting. Samen met de Audience Targeting functionaliteit van Liferay, kan je je echt inwerken in de wereld van de klant. Deze presentatie ontdekt de mogelijkheid om Audience Targeting te integreren met Philips Hue belichting. Toeschouwers zullen tijdens de presentatie een goed beeld krijgen over hoe ze zelf de integraties kunnen uitvoeren door te leren van code voorbeelden en een live demo."
Ons vergezellen op Liferay DevCon 2017 kan via deze link. Als je niet op het event aanwezig kan zijn maar geïnteresseerd bent in dit onderwerp, mag je ons altijd persoonlijk contacteren!