How Liferay DXP takes (Sharepoint) Intranets to the Next Level
Make SharePoint a distant memory.

Managing documents is one thing, but managing the editing of content is a whole other story. Although Microsoft had been taking the lead in facilitating editing documents - by editing documents stored in SharePoint directly in Office - ACA has overtaken them by launching SimpleEdit for Liferay.
SimpleEdit:
will open all your documents stored in Liferay with the application of your preference in just one click.
will finish your editing process in only 2 additional clicks, without having to worry about uploading back to Liferay, locking, versioning and security.
will store no local copy on your device, so you don't have to worry about data scattering.

Join this webinar to find out how the joined efforts of Liferay and SimpleEdit will make you forget about SharePoint in a jiff!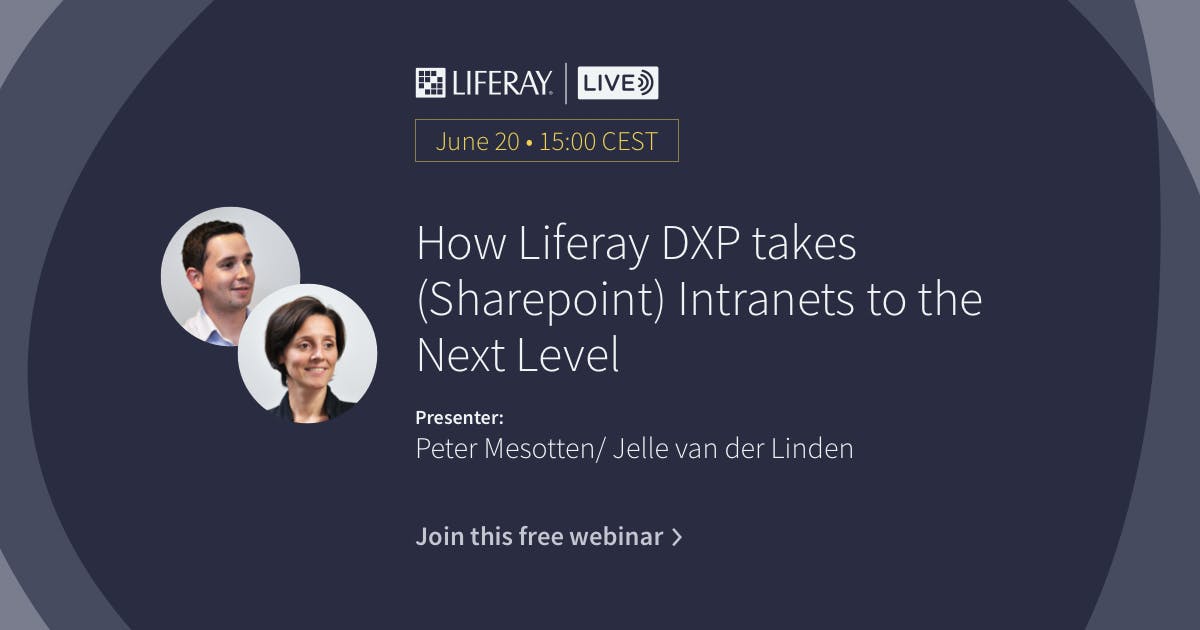 This webinar is especially interesting for:
CEOs, Digital Experience Managers, Document Sharing Specialists, Marketers, Communication Specialists and Project Managers
Presenters:

Peter Mesotten
Peter has been working with Liferay since joining ACA IT-Solutions. It all started in 2008 by rebuilding the company website in Liferay Portal 5.1.1. The size of the Liferay team of ACA quickly increased while Peter took on the role of technical lead, coach and mentor for the newbies. As technical lead, Peter successfully managed more than 20 Liferay projects. Peter has been given the opportunity to present at Liferay Symposia in the US and Europe, was selected Liferay Community Top Contributor in 2014 and contributed to winning the Liferay Community Excellence Award with ACA three years in a row.

Jelle Van der Linden
Jelle has been working for ACA for 7 years. For 5 years she has been commercially responsible for all the Liferay projects and as Business Development Manager has been the instigator and driving force in the birth of COIN, The Content and Information management business unit of ACA. Recently she has been guiding clients through the awareness phase of their emerging projects and has taken on the role of Digital Flow consultant.